WELCOME TO REAR WINDOW LISTENING ROOM
UP NEXT -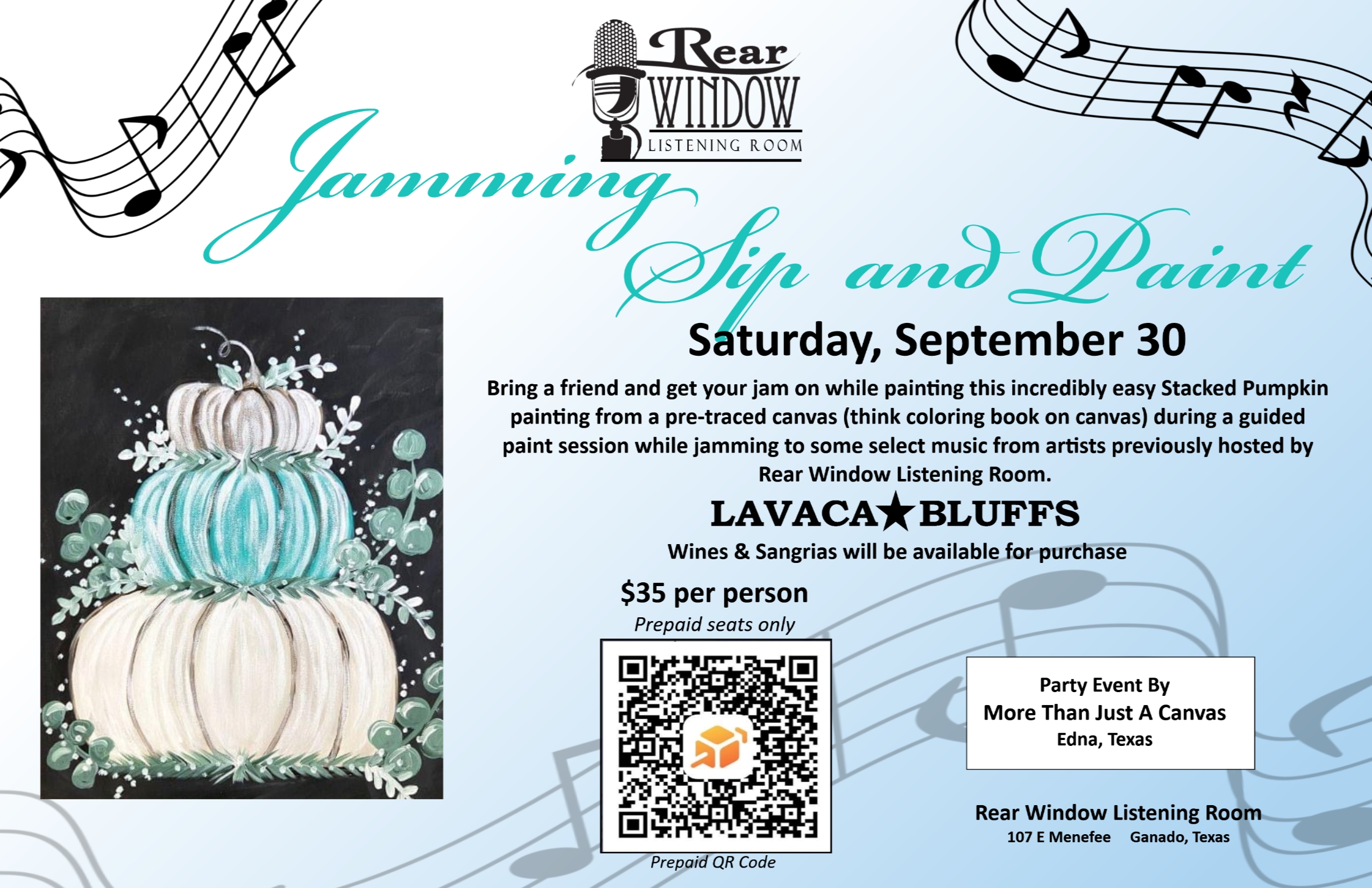 UPCOMING SCHEDULE AT A GLANCE...
9/30 JAMMING PAINT & SIP with More Than Just a Canvas
10/21 PRIVATE EVENT
12/1, 2, 3 Townhall Players Presents "A Charlie Brown Christmas"
LISTENING ROOM EVENTS
COMING SOON!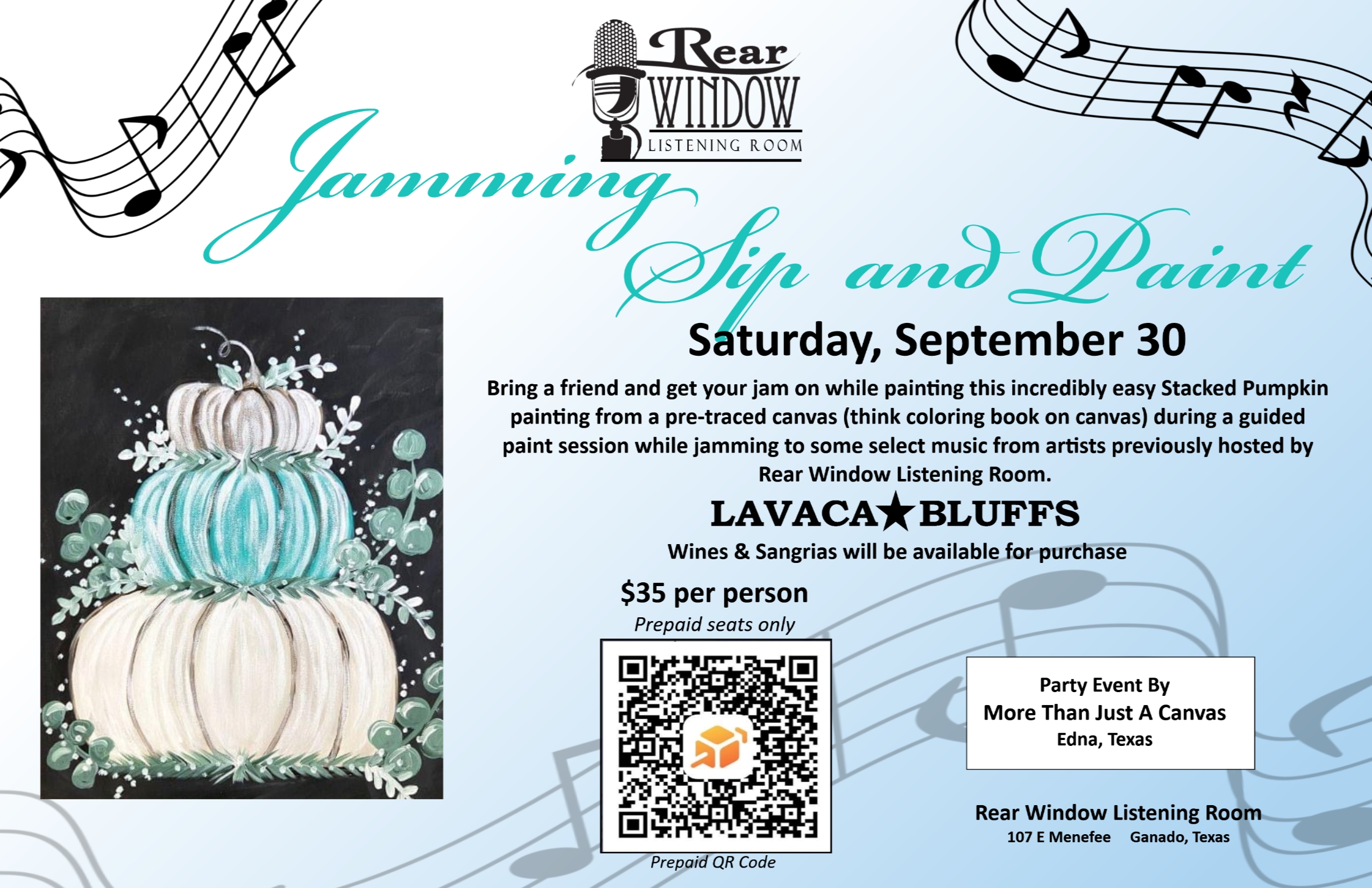 Scan the QR Code to reserve your seat today!
TOWNHALL PLAYERS COMMUNITY THEATRE
B.A.T.S. SET TO OPEN SEPTEMBER 9!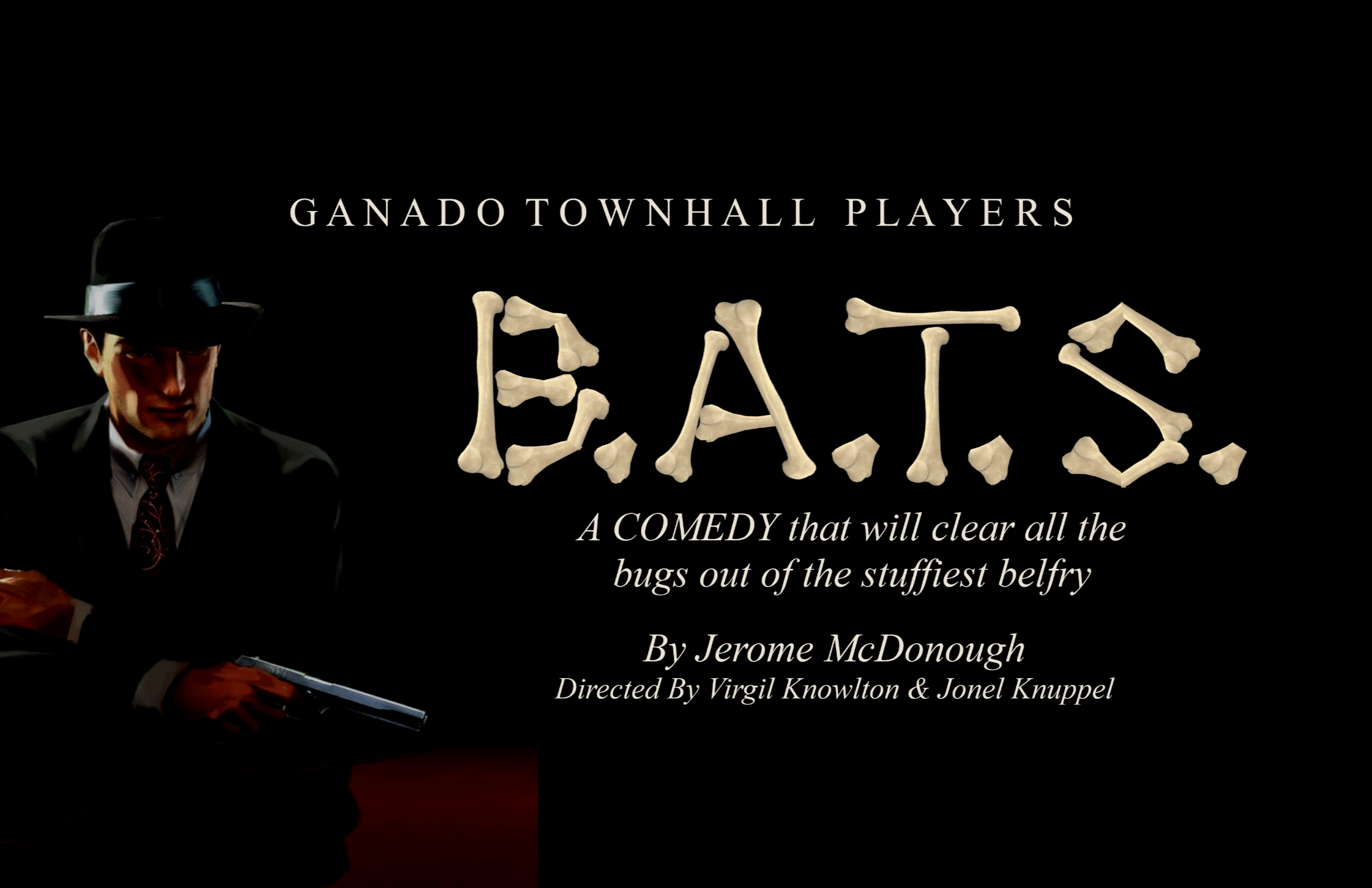 Ganado's Townhall Players returns to the stage in this hilarious comedy with a zany cast of characters!
What happened to the women in Al Capone's life? Where have all the former gangsters gone? The Baroni Assistance & Transfer Service assisted people to die (by bumping them off) and then transferred them to secret graves in a nearby cemetery. But now crime kingpin Angelo Baroni is dead, and his two widows, Gina and Maria, are distressed because the cemetery is about to relocate its corpses, including all of Angelo's family secrets. Complicating the plot are a stage full of free-spirited and slightly batty characters, like Anraj Depaj Anraj (Skippy), the world's wimpiest terrorist; Harold, former hit man and now the family butler; a terribly confused TV reporter; and Victor and Velma, two quirky elevators which are never seen but frequently heard attacking their passengers. As you watch the play, you wonder: What is evil? What is good? Who wields the power in our world—big business? Organized crime? The media? or could it be—love? This funny, funny comedy for all groups just might have some answers. B.A.T.S. will clear all the bugs out of the stuffiest belfry.
TICKETS NOW AVAILABLE! Click on "EVENTS"
TOWNHALL PLAYERS' THIRD SUMMER CHILDREN'S PLAY, BIG BAD, IS A HOWLING SUCCESS!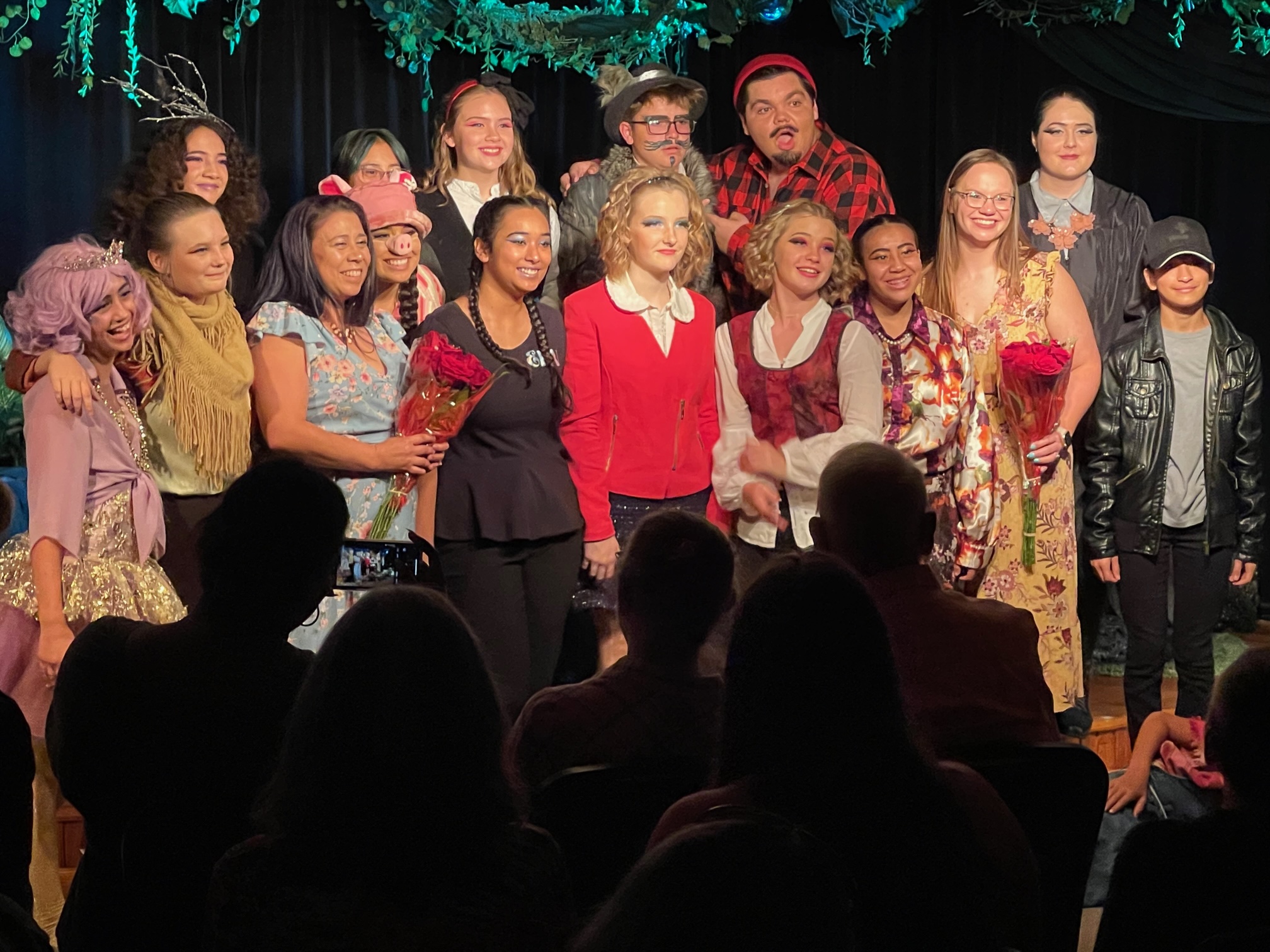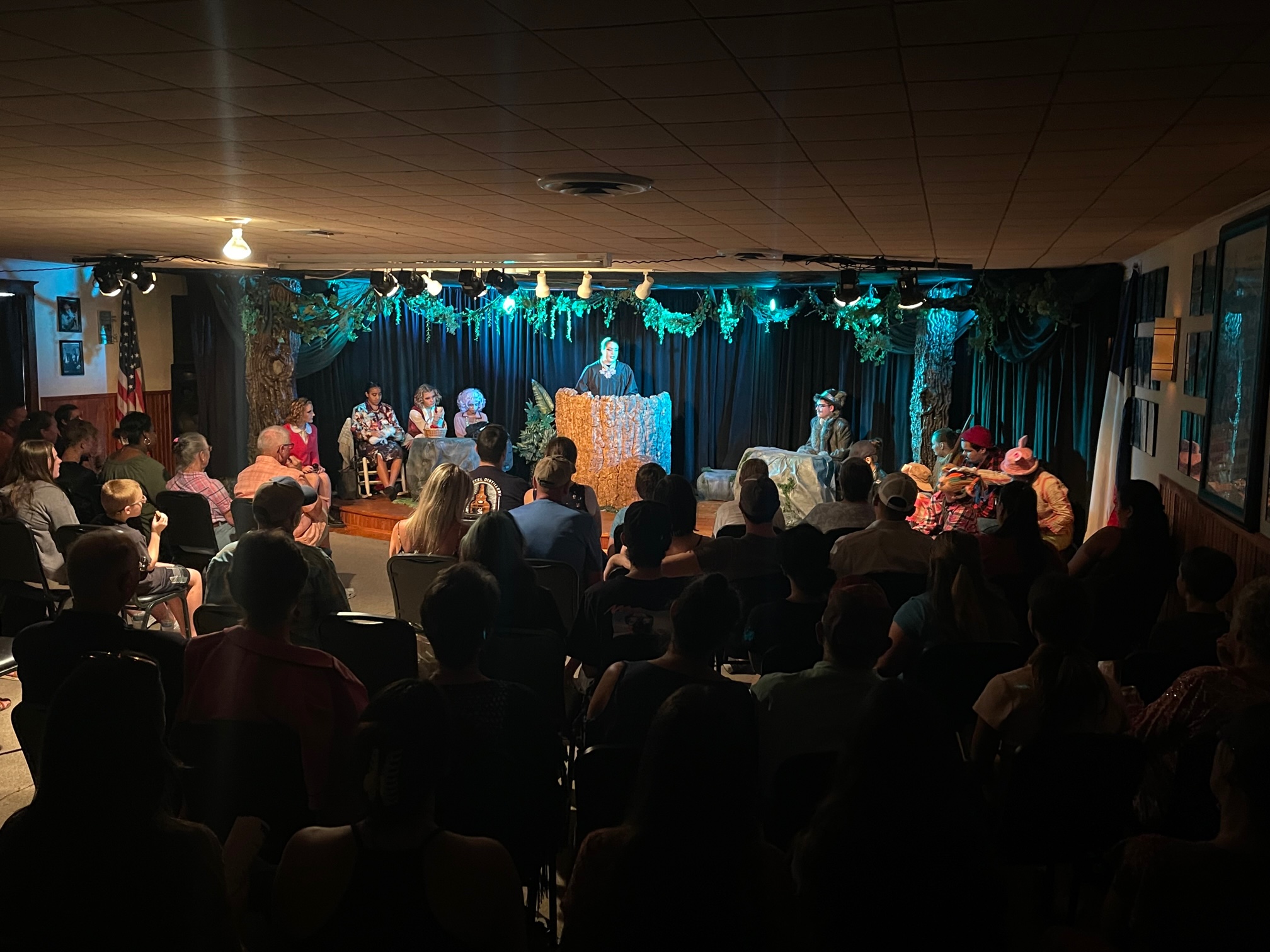 TOWNHALL PLAYERS' PRODUCTION OF "DOUBLEWIDE, TEXAS" IS A HIT!
Townhall Players closed their first production of 2023, "Doublewide, Texas," with yet another SOLD OUT house on Sunday. All four shows for the production were sold out. 
Townhall Players' next performances will be in July when they stage their annual Summer Children's Play, "Big Bad."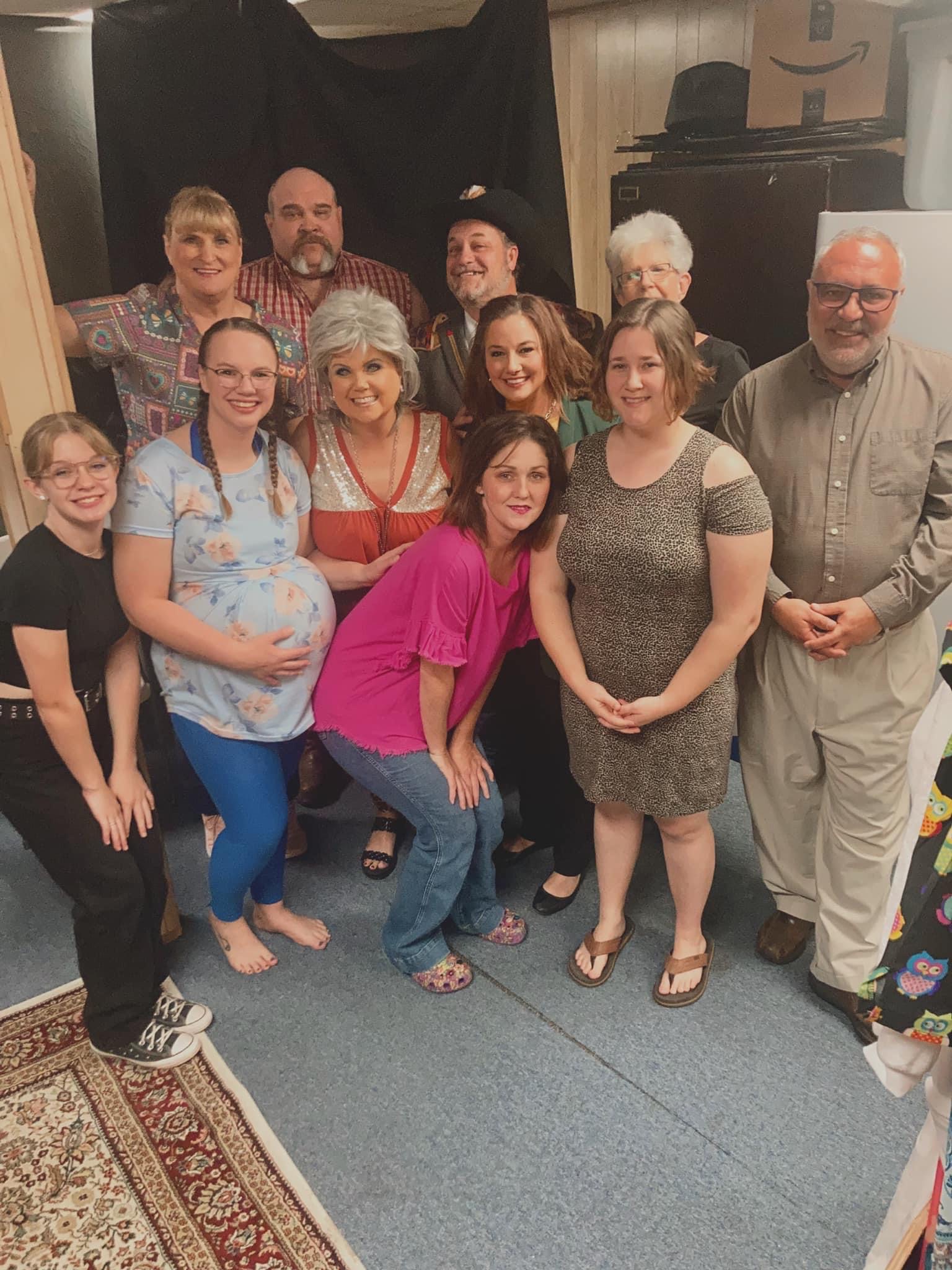 TOWNHALL PLAYERS WRAPS UP 2022 SEASON WITH MEMORABLE PERFORMANCES OF "MIRACLE ON 34TH STREET - A LIVE RADIO PLAY"
The cast and crew of Townhall Players' overcame many obstacles to pull off the theatre troupe's 16th show and the final performance of the 2022 season.  
Aside from the typical scheduling conflicts that take place with rehearsals over the normal course of a production, the group also had to contend with a number of illnesses and a power outage on opening night. The members of THP gave true meaning to the old saying "The show must go on." The lights were flickering at Rear Window and throughout Downtown Ganado due to high winds, and moments before the actors were to take the stage for Act II, the lights went out. But in the spirit of live theatre, candles, battery powered Christmas decorations, and flashlights used as props in previous productions were utilized to continue the performance. 
The cast also had to deal with a couple of last-minute absences, with other cast members stepping up to take over the roles in the radio play-format show. 
For three shows, the crowds were entertained with the Christmas classic that proves there is a Santa Claus. 
Townhall Players will begin the 2023 season in April, with the hilarious "Doublewide, Texas."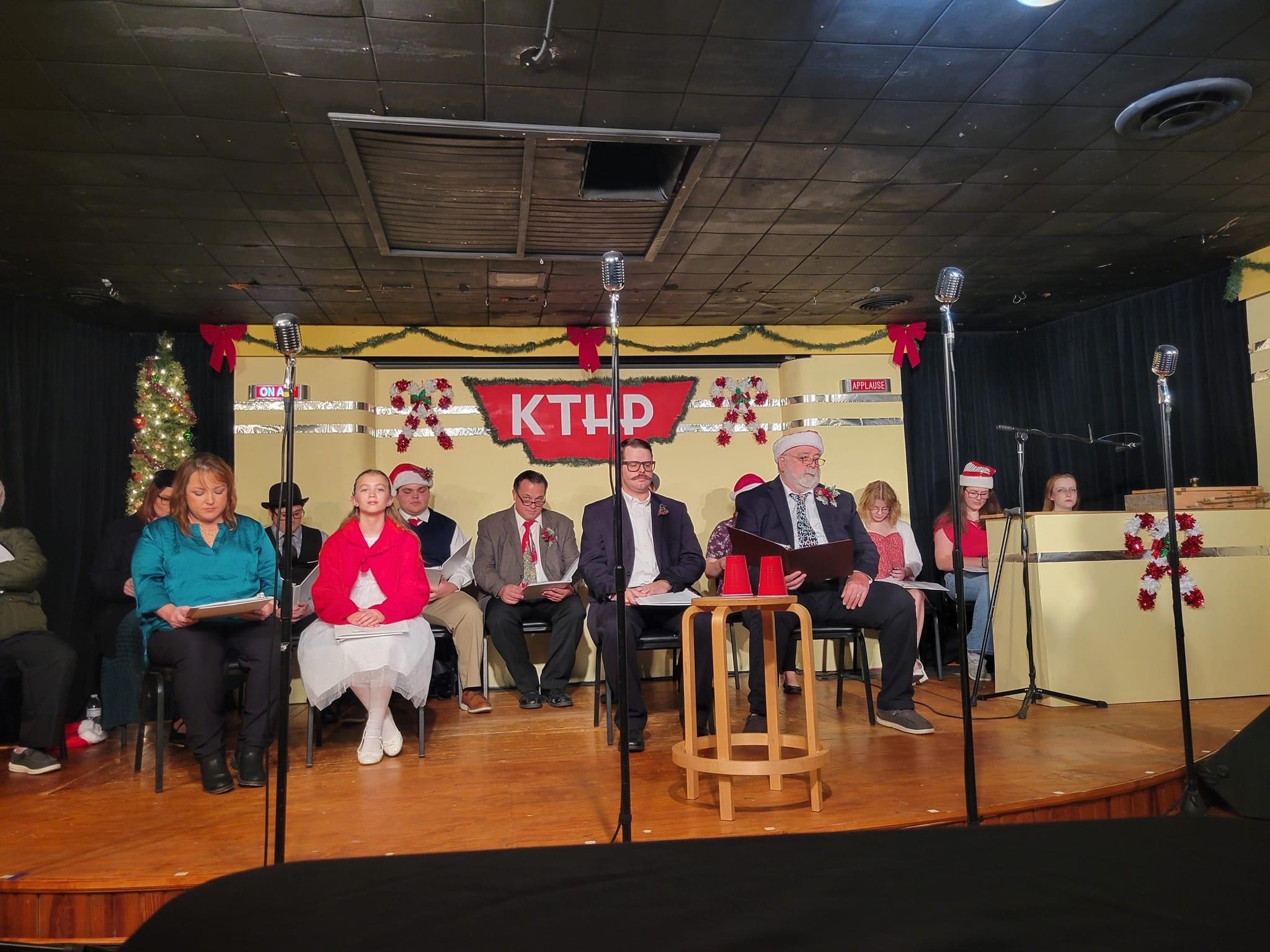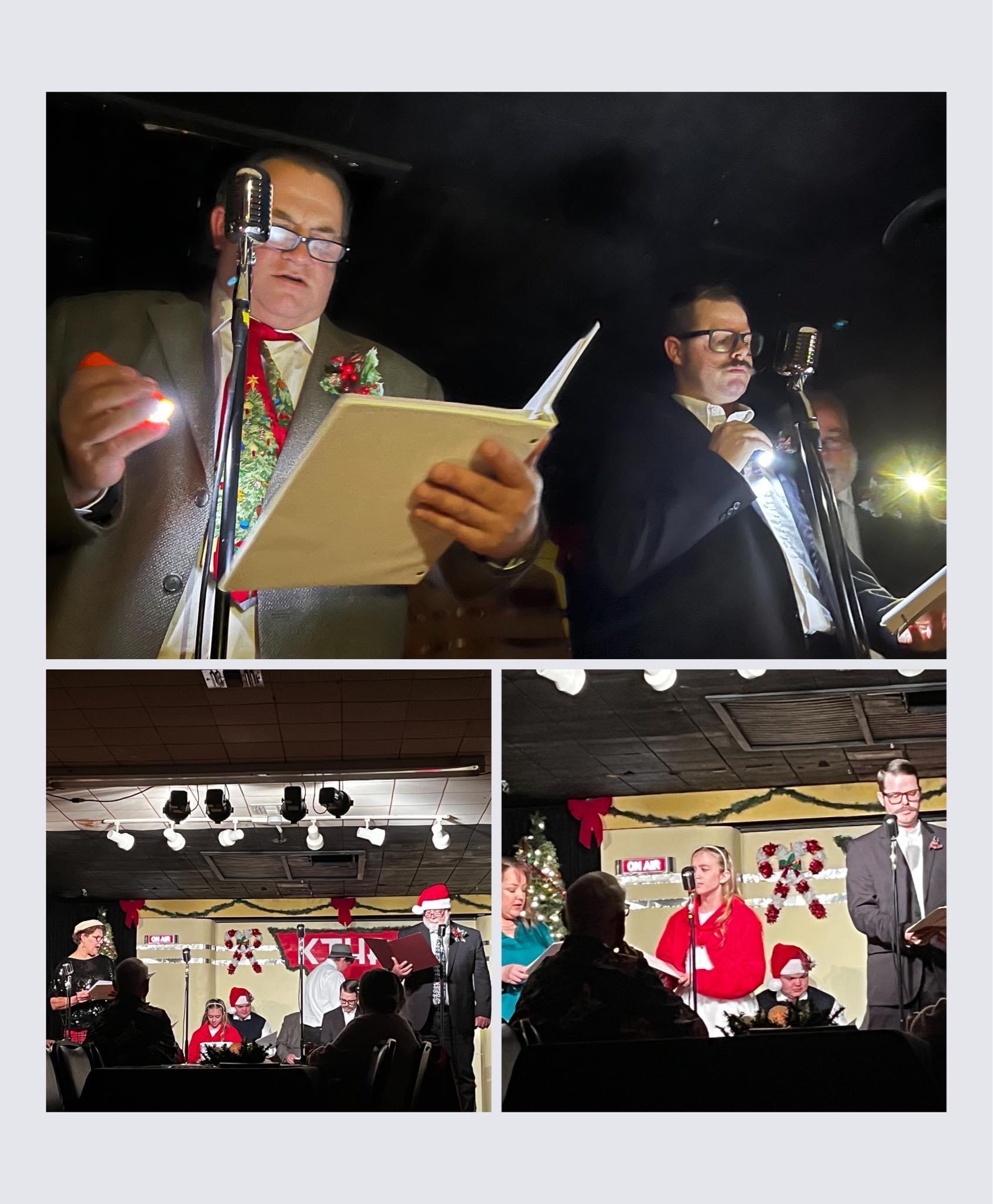 IN LOVING MEMORY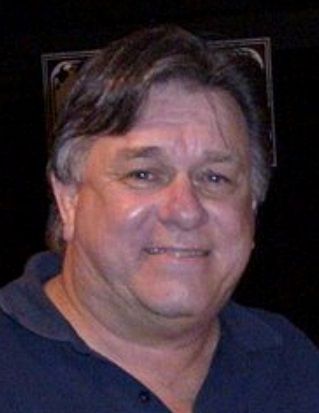 ALAN A. VAJDOS
Rear Window Listening Room Co-Founder
1952-2017
Counter
You are visitor number: 54748